Though 2020 has shined a different kind of a light on all of us, we still are so thankful for the support from our clients and friends that have helped us on this rather uncertain path together. We wanted to make sure that we went over and above to help others within our community who are in need during this unusual time.
For instance, each holiday season for many years Viox & Viox has "adopted" children from the Erlanger Elsmere Family Resource Center.  This year was particularly special as a we were able to "adopt" a whole family who had found themselves in need after the unexpected death of a family member.  Though the situation is heart wrenching, our gifts hopefully helped to give the family a bit of hope during a difficult time.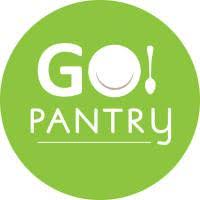 Viox & Viox also chose to support the organization "Go Pantry" with a $1,000 check to help feed hungry kids in Northern Kentucky. Go Pantry is a not-for-profit organization in Northern Kentucky that provides food for hungry kids when school is not open. Go Pantry will supply over 1000 Go Boxes over winter break for kids who will be at home. We are proud to support such a worthy organization!
Throughout 2020, Viox & Viox also supported the YMCA, Boone County Animal Shelter, Brighton Center, Northern Kentucky Community Action Commission, Greater Milford Historical Society, and various local education initiatives. It is our honor to help such worthy and impactful organizations that help so many within our community.