Our Story
The founder of our company, James H. Viox, Jr. (Jim), was born in 1916; the son of a professional baseball player and a talented pianist. James H. Viox, Sr. of Lockland, Ohio and Nell Lovely of Lexington met while he was playing in the Bluegrass League as a minor leaguer and she played piano during silent films at a movie house in Lexington. After James Sr. (Jimmy) had a successful career playing second base with the Pittsburgh Pirates from 1912 to 1917, he and Nell settled in Erlanger and had three children; Jim, Ann, and Eleanor.
Jim Viox attended Lloyd Memorial High School in Erlanger and graduated in 1934. He attended the University of Kentucky and received a Bachelor of Science in Civil Engineering in 1940. While at U.K., Jim met Dixie Abram. Dixie, a Louisville native, graduated from U.K. in 1939 with a degree in Home Economics. Jim and Dixie were married in 1941, moved to Erlanger, and had two sons; James H., III and William.
Jim first worked as an engineer with Southern Railroad. In the spring of 1945, he started a private practice and was soon joined by his friend, George Rassenfoss. The office of Viox & Rassenfoss, Civil Engineers and Land Surveyors, was located at the corner of Dixie Highway and Commonwealth Avenue in Erlanger. They had three employees including Dixie, who did the typing and handled the finances. In 1949, Jim was elected to the Erlanger City Council and eventually served as Mayor. George Rassenfoss was hired as the Engineer for the City of Erlanger. After his term on Council ended, Jim was hired as the City Engineer and George Rassenfoss became the City Engineer for Florence.
George Rassenfoss left the company in 1950 and Jim moved the business to his home at 22 Erlanger Road. The company continued to prosper. By the late 1950s, James H. Viox, Jr. Engineering employed Dixie, three full-time employees, and had part-time help from his sons, Jim and Bill, and his father, Jimmy, Sr., who worked with the survey crew. In 1958, Theodore Drees and his son, Ralph, visited Viox Engineering which was then located in Jim and Dixie's new home at 117 Graves Avenue. The Drees Company hired Viox to do their engineering work and that relationship continues to this day.
At the time of Jim's death in 1968, his firm employed six people, including Harlan Strong and Jim's son, James H. Viox, III. The firm was known as James H. Viox, Jr. & Son until 1970, at which time Bill Viox joined the firm, and the company changed its name to Viox & Viox and relocated the office to its present site at 466 Erlanger Road.
Viox & Viox has grown and expanded over the years and, in 2015, Viox & Viox constructed a new office headquarters at 466 Erlanger Road. The new space allows each of our departments to work collaboratively in a modern open-format office space. Just two short years later, Viox & Viox opened a second office in Milford, Ohio in order to more fully expand our services into Ohio.
So, now with 75 years of professional consulting under our belt, we have not slowed down one bit. In fact, we continue to add services and talent. Our team of professionals include engineers, surveyors, landscape architects, planners, CAD designers, and administrative staff. Our services have expanded to meet the needs of our clients; including traffic engineering and UAS/Drone services. We strive to provide the most-up-to-date technology to our clients which include public entities such as cities, counties, townships, and utility companies, as well as private developers such as home builders and large commercial/industrial development companies.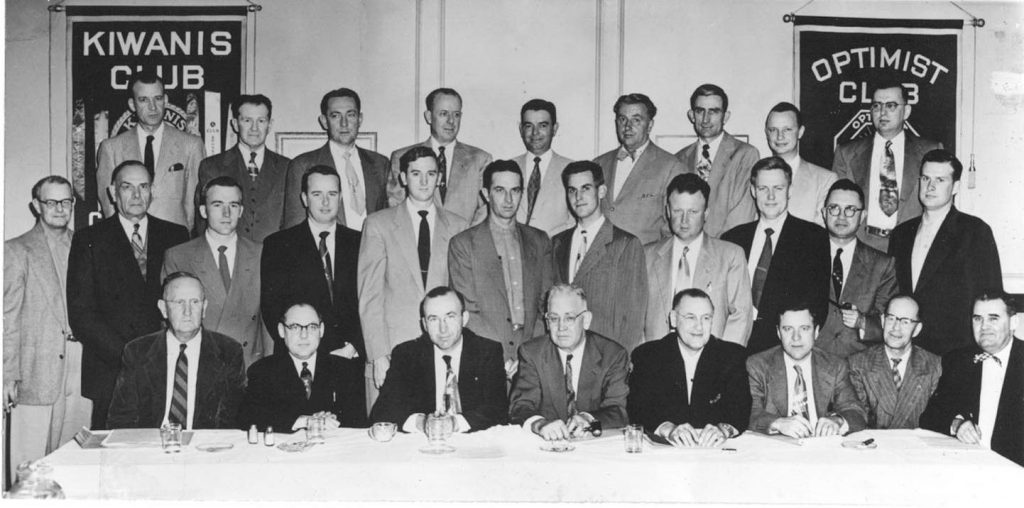 Back Row, Left to Right:
A.D. Martin, Robert Limmerick, R.C. Aldrich, Carl Yochum, J.E. Thornton, Noel Walton, H.P. Gouge, R. Rauf, Joe Deye

Middle Row, Left to Right:
R.E. Alcoke, T.S. Danks, Joe Bishop, R.A. Brunson, C.W. Sullivan, Sanford E. Fortner, Bob Loomis, James H. Viox, Jr., E.R. Gerlach, Lawrence McCartt, Alan Daugherty

Front Row, Left to Right:
A.D. Thomas, David Sussin, George Rassenfoss, O.G. Loomis, James Caldwell, Vic Fender, Jack Carr, Al Holman